Discover how professional artist Louise De Masi uses a variety of different watercolour techniques to paint this vibrant and beautiful Sun Conure. In this step by step class Louise will share with you some of the techniques she uses to produce her gorgeous bird paintings that are sold all around the world. This class is not interactive. All video footage is in real time. When you enroll you will have access to a line drawing and the reference photo of the Sun Conure.
Work at your own pace. You will have access to this class with no time limit. This means you will have lifetime access to the class 24/7.
After enrolling you are welcome to join Louise's Facebook group created exclusively for her online students.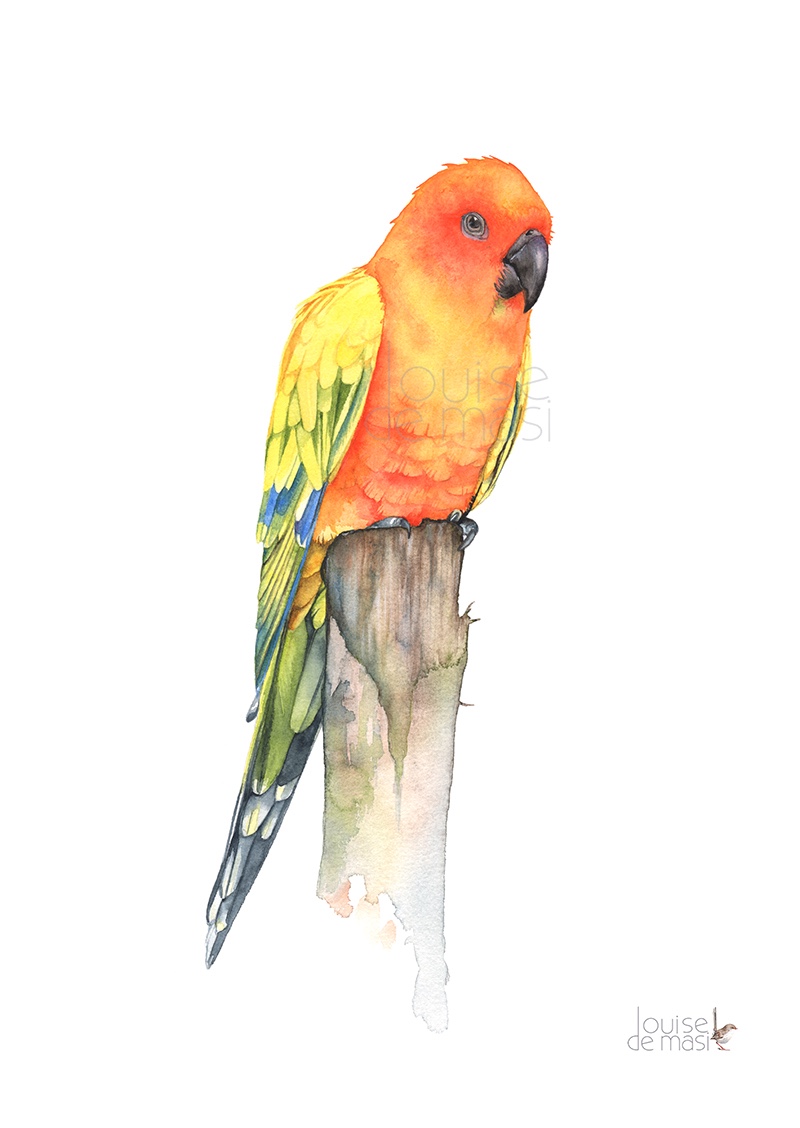 Discover how Louise:

Transfers her drawing onto the paper
Picks up paint with the brush
Applies washes
Paints wet on wet
Paints wet on dry
Creates deliberate 'blooms'
Paints detail
Blends colours on the paper
Softens edges
Builds colour
Fixes a mistake
Downloadable files included in this class:
Line drawing
Reference Photo
Photo of Louise's completed painting
Supplies List