Painting in watercolour, for me, is all about the transparency. I love to paint watercolour paintings that are full of light and appear to bounce off the paper. I generally don't mix colours. Instead, I blend them on the paper rather than on the palette. This helps to achieve a beautiful translucency that make my paintings glow with light.
Click on the 'Watch Promo' button above or the video below to watch a trailer that shows you what's included in the class.
Using transparent watercolours, in this class, I'll demonstrate how I painted this beautiful pink rose.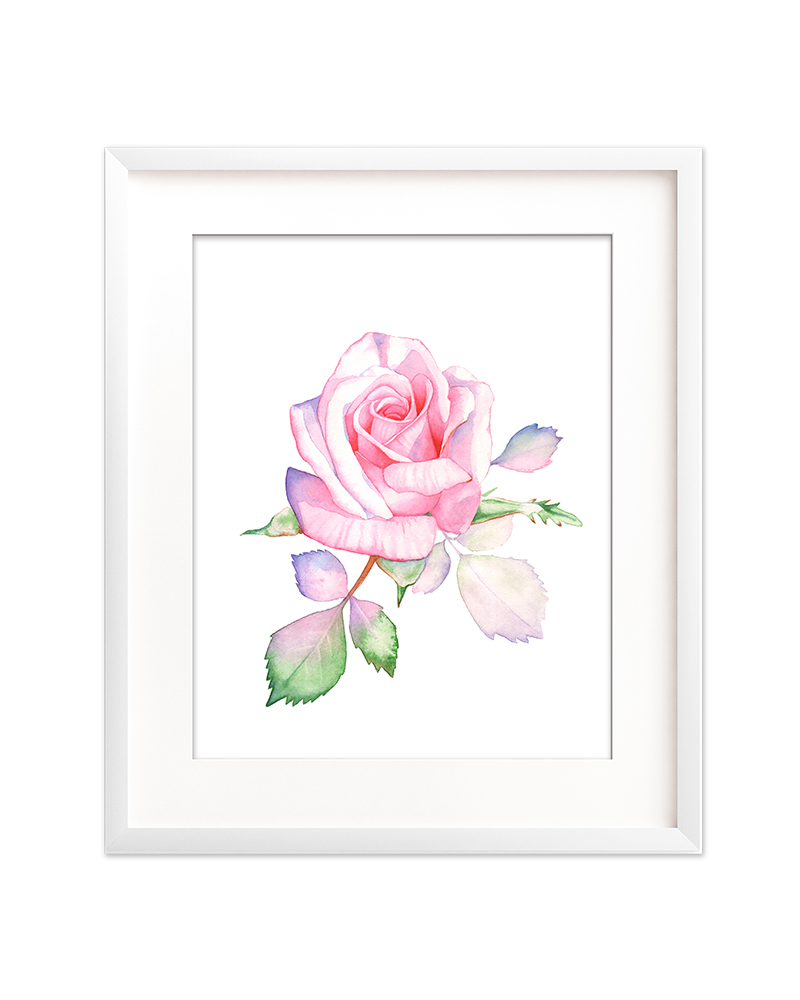 You can paint along with me because I have included the line drawing of the rose and the reference photo that I took. This class is suitable for intermediate watercolour painters but beginners will also gain a lot of useful information and experience because I take you step by step, petal by petal, leaf by leaf, in real time, through the entire painting process.

This class is not interactive. All video footage is in real time. When you enroll you will have access to a line drawing and the reference photo of the Rose.
Work at your own pace. You will have access to this class with no time limit. This means you will have lifetime access to the class 24/7.
After enrolling you are welcome to join my Facebook group created exclusively for my online students.
You'll Learn How To:
Pick up paint with the brush
Apply washes
Paint wet on wet
Paint wet on dry
Create deliberate 'blooms'
Paint detail
Blend colours on the paper
Soften edges
Build colour
Downloadables Included
Line drawing
Reference Photo
Photo of the completed painting
Supplies List